(Really don't know where to create this topic.)
Speaking with a hard russian accent:
Hi, guys. I'm looking for help.
Some time ago i started my own project, FO2 slot machine. There was
Mills High Top
in
FONV
, so i've decided to use Mills Black Cherry. But unfortunately, i am suck at modelling and especially texturing, and the work stopped. Later i discovered, that Black Cherry doesn't fit good in Fallout world, and i thought, what if create own unique design of slot machine, based only on small FO2 scenery image. I liked this idea, but as i said earlier, my modelling skills are not enough.
What help i am looking for? First, i need someone who can draw a sketch of FO2 slot machine, based on FO2 scenery image, so i could create 3d model. Second, i am looking for someone with Google SketchUp modelling and rendering skills. Please, reply.
Some eye candy for your pleasure:
Mills Black Cherry: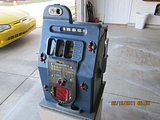 .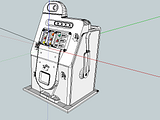 .
.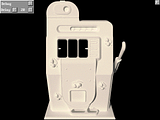 In action:
http://www.youtube.com/watch?v=R7wmMQ_4hOk
FO2 slot machine: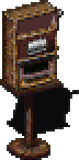 .
.